My first website – GSPinsights– was born between me flying from Canada to the UK and the lovely Suzanne Whitby, founder of BrandYou, flying from the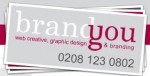 UK to South Africa. She's been fixing it up lately and this morning I'm getting a training session in Joomla from her.
So what's this got to do with anything ?  well, apart from a pitch for Suzanne (which she well deserves) and perhaps opening up a debate about WordPress versus Joomla, I wanted to share with you some things I found on her blog. Two really great tools in fact.
DIGITAL SIGNATURES
Have you ever wanted to have your own digital signature that you can use to "sign" online documents, emails, and letters but did not get around to it because the process of creating a digital signature was too long and tedious?  A nice easy way to sort this out is  My Live Signature – it allows you to create an online signature and save it in an image format that you can use online and in emails as well as anywhere else too in minutes.
To get started, just go to mylivesignature and…
1. Type in your name as you want it to appear in your signature – for example, Jane Bloggs or J.P.Bloggs etc.
2. Select your preferred signature font
3. Select your preferredsignature size
4. Select the color you want for your signature
5. Select the slope
6. Save the image as a .png document on your desktop.
7.  Insert it into your documents and files
It's that easy!
TIME TRACKING
or as Suzanne called it – A Sexy little timekeeping tool – also known as Fanurio.  Not only is it easy to use, but it allows you to click record as soon

as a call starts or as soon as you start working on a specific task, so that you can record when you started, when you paused and precisely what you did.  You can then generate invoices and issue clients with a report so that they can see exactly what you did for them.
Enjoy !
Oh, and check out Suzanne at BrandYou if you are non-Wordpress website type of person. or if you need a logo or other creative work.
Oh, and if you're curious about my original website and one that I still promote to off-line contacts who may need the services of a boutique management consulting company : GSPinsights.