Thanks for signing up
Thanks for signing up for the mini-series.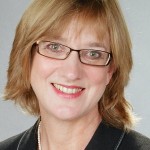 If you go and check your email box you should find an email from me asking you to confirm that you have requested my mini series. This is known as a double opt-in – it's my way of being absolutely sure that I never accidentally spam anyone.
I will only ever write to you with an occasional newsletter or if I have something useful and important to share with you.
I NEVER ever share the information of  the people on my list with anyone. You have my total assurance on that.
Be sure to whitelist gill@groupgsp.com so that the mini-series arrives safe and sound in your in box.
To your success !